Welcome to North College Park Painting LLC
Painting Contractors in Prince Georges & Howard County, Maryland
At North College Park Painting LLC, we know choosing a painting contractor is a tough job. So we try to make it easier. Simply pick up the phone and call! We'll be happy to answer any and all of your questions, and if you are ready to move forward, we can provide a free quote. North College Park Painting LLC is owned and operated by Juan Romero. He has been painting College Park area homes beautiful since 2000. Several of his family members have joined him to enable North College Park Painting LLC to provide expert painting services to College Park and surrounding areas.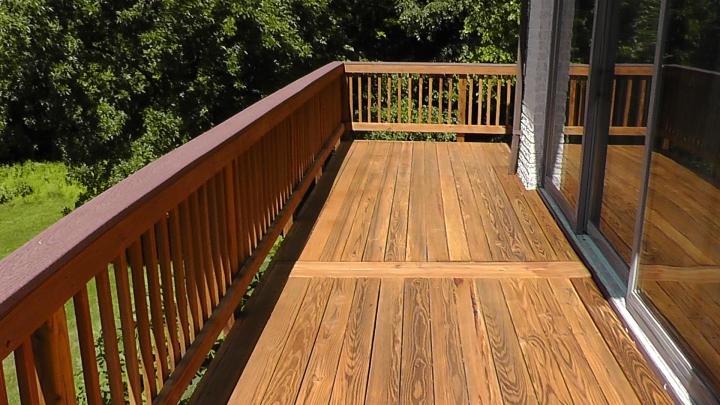 With each new painting project, whether house painting or commercial painting, we strive to provide professional, service at a fair price. what's more, we'll complete your project on time and within your budget. We will inspect your home's exterior as we prepare surfaces for painting. We'll identify any rotting wood and replace it so that you'll be sure to avoid problems in the future.
And advice is always free. For example, want to know the best brand of paint to use to protect your exterior so that you can go longer between paintings? Just ask! Looking for tough durable paint that resists chipping and scratching? Give us a call, we'll be happy to get you a quote for your exact painting needs.
For home owners looking for house painting in College Park, MD, whether interior or exterior, North College Park Painting LLC's trained painters have years of experience in doing the job right. Have a problem with paint bubbles or premature cracking? We can fix it. Paint bubbles form when moisture gets behind the paint, often originating from the inside of your home. We can fix that by adding tiny spacers to separate exterior siding and allow the moisture to escape. Inside your home, we can paint with latex, oil, or specialty paints. We generally recommend latex paint for interior painting as it affordable, easy to clean-up, and contains fewer hazardous ingredients. However, for a hard tough durable finish, oil paint may be the right choice, though some brands of latex paint are now as durable as oil.
Naturally, staining is not much different than painting, and North College Park Painting LLC's painters are also expert stainer. Whether you are looking to have your trim and moldings stained a natural wood color in your College Park home, or perhaps have furniture or cabinets stained, or even have your College Park deck power washed and waterproofed with a premium UV resistant mahogany or cedar stain, North College Park Painting LLC can do it.
North College Park Painting LLC has many years of experience brightening lives by painting condo interiors. Moving into a new apartment in College Park? North College Park Painting LLC will be happy to add a fresh new layer of paint on the walls and ceiling and make your new apartment look new. No need to spend the next few years living with old faded paint or with someone else's color choice. Paint it your way, with your colors!
Want to increases sales and motivate employees? Paint your College Park store or office. Painted walls and ceilings slowly dull over time going from the new bright happy look to drab lifeless uninspiring hue. North College Park Painting LLC works with College Park business owners and office managers to send in painters after hours or on weekends so as not to interfere with customers or employees. We've been doing it since 2000.
For larger institutions near College Park, North College Park Painting LLC has enough skilled painters in College Park to paint your facility, regardless of whether its interior painting, exterior painting, or specialty painting, such as painting machines or painting factory floors.
College Park, MD House Painting Services:
North College Park Painting LLC's painters will paint your College Park house and make it look new again. We use proven durable paints than will protect your home's exterior against UV and harsh heat or cold. And we can paint walls any color you'd like, leaving your life brighter and you feeling rejuvenated!
College Park, MD Commercial Painting Services:
Leave the work to North College Park Painting LLC while you unwind week nights or weekends. Our commercial painters can arrive just before you leave, and will tidy up and lock up, so that when you arrive the next morning, your store or office is ready for business. Imagine how much happier customers and employee will be.
Like so many other North College Park Painting LLC customers, you'll be glad you met us. Our work is guaranteed, and your satisfaction with your new paint job is our #1 goal.
North College Park Painting LLC, proudly painting College Park, MD and surrounding towns since 2000.
---
Call for FREE Quote
---
Premium Professional Painting in College Park and surrounding towns.

Licensed, Insured, Proven College Park Painting.